Nationwide White Label Managed Technical Support
CallTek simplifies technical field service projects with a range of white label
managed low-voltage technical services.
With more than 15,000 highly qualified, professional and dependable technicians across the country; clients know they can depend on CallTek to provide project management, dispatching, field supervision and certified technicians so they can focus on their business.
Clients can customize their projects by choosing from three levels of service according to their needs – Blue, Green and Silver. All levels offer skilled technicians, project management by CallTek's Field Service Management (FSM) team and real-time tracking.
How it works
The CallTek Field Service Management (FSM) team evaluates a client's needs, selects the most qualified professional for the job and ensures that the job is completed within the designated time frame.
Clients pay CallTek by the job, not the hour, making budget management easy and ensuring that projects are completed in a timely manner.
Real-time Field Service Management Software solution makes tracking the progress of a job from assignment to completion simple from any location.
CallTek's technicians can handle a variety of low-voltage jobs including:
Wireless Site Surveys


Digital Signage


Equipment Installations


Cable drops / Fiber Terminations


Wireless infrastructure repairs


Wireless Site Surveys


Smart Room / Smart Lock


POS / Card Reader Installation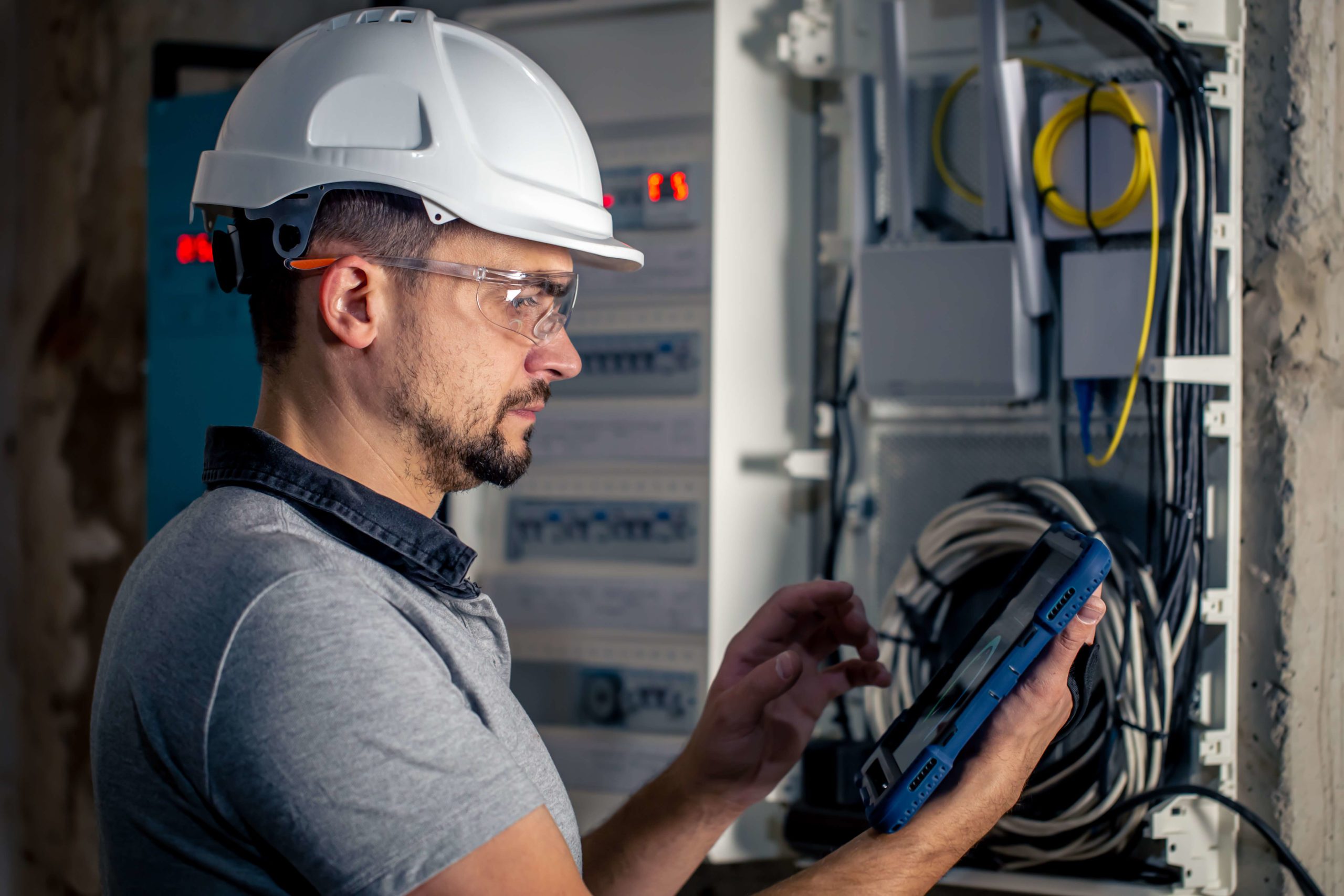 Dedication to service and expertise is the CallTek difference.
In a recent Net Promoter Score® survey of customer experience, CallTek Field Service clients gave their overall experience a score of 88 points. That's 35% higher than the industry national average and a difference that increases satisfaction on every job.
In June, CallTek Field Service Technicians scored higher than 90 for knowledge, respect and ease of communication on the NPS survey. All areas of service execution, job completion and quality all scored higher than 85 points.
Annual Closed Work Orders
Number of Commercial Buildings Served
When you talk to us you won't find us reading from a script. We'll talk to you as an individual because we're individuals too.
We listen to our customers.
We're always listening to our customers and believe there is always room to improve.
Cher
CallTek employee
Since 2010