CallTek has designed technology support solutions specifically to meet the needs of the healthcare industry. From the back office to patient care, technology providers and innovators continue to revolutionize healthcare delivery. CallTek supports technology providers that make today's healthcare products and services work for patients, physicians, and healthcare systems.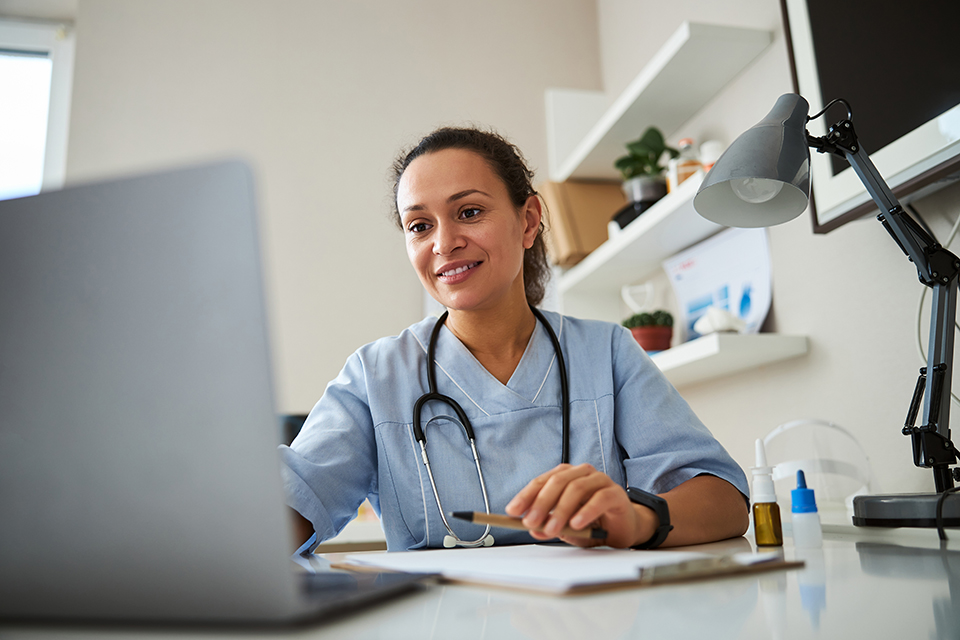 Our services include:
Remote Patient Monitoring Support
White label agents provide call center services and technical support for patients and physician offices. 
Medical billing experts create and process claims for RPM-eligible patients through respective billing and clearinghouse systems.
Digital Data Conversions
Safe and secure conversion of patient health data to new or current Electronic Health Record platforms.
Training and onboarding medical staff on how to use new Electronic Health Record software.                   
Infrastructure Solutions
A nationwide licensed field service team installs and upgrades low-voltage equipment for Wi-Fi and internet infrastructure in any healthcare facility.
Monitoring, management, and support of internet of things (IoT) devices throughout a healthcare facility.
Supplying and financing of capital equipment to support the Wi-Fi infrastructure.
Online Enterprise Solutions
Implementation of a workforce management platform and call support for remote staff documentation
White label agents are available 24/7 for customer service and sales call support.
Digital communications and marketing to assist in communicating with potential patients.
Learn more about CallTek's healthcare solutions.