CallTek's clients count on us to support them every day -  but especially on their very worst days.
Disasters come in many forms including natural disasters, cyber-attacks and even human error. Making CallTek part of your business continuity plan is the best insurance in the face of any disaster or emergency.
All of CallTek's customers take advantage of our proprietary "Super Loop" between Asia and the United States used to ensure uptime across the Pacific "Ring of Fire".
This 20,000 miles of fiber optic loop creates a 10 GB self-healing ring with a private cloud network to host and store your company's valuable data – making it accessible to you in the face of any disaster.
Through its proven, scalable network, we deliver world-class service to over 400 local exchange carriers (CLECs/ILEC), VoIP providers, resellers and carrier customers. As an provider of toll-free services, CallTek will add your numbers as part of global routing algorithm to ensure your calls are delivered to you call centers in the face of any outage.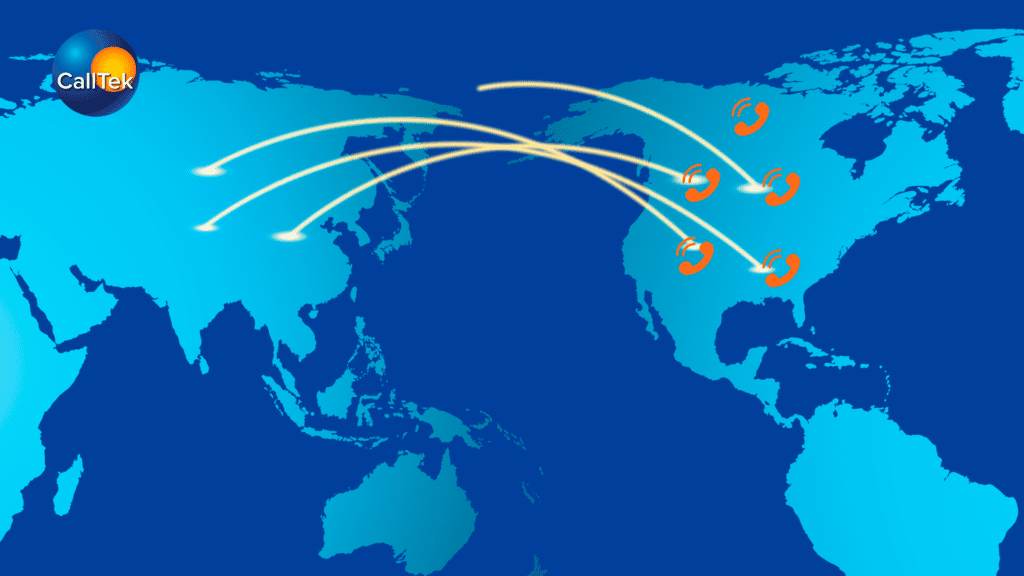 CallTek is a leader in the carrier-class telecommunications industry.
We will help you manage every aspect of your toll-free assets:
* Retail/Enterprise/Carrier/Switchless Wholesale
* Toll-Free Termination (outbound toll-free, 8yy)
* Carrier Toll-Free Transport, TF Enhanced Services, Full Service RESPORG
* Direct Peering (by CIC code, toll-free number [10-digit], Resporg ID)
* SOMOS Certified Staff Team and SOMOS User Group Member
* TDM and IP enabled
* Routing and Electronic Interface to Every Major U.S. Feature Group D CIC Code
* Professional Services (Set-up and management of all toll-free services)
When you couple CallTek's Toll-Free services, Super Loop, private cloud network and immutable storage capabilities, you have the type of business continuity that brings the peace of mind.
When you talk to us you won't find us reading from a script. We'll talk to you as an individual because we're individuals too.
We listen to our customers.
We're always listening to our customers and believe there is always room to improve.
Bless
CallTek employee
Since 2007