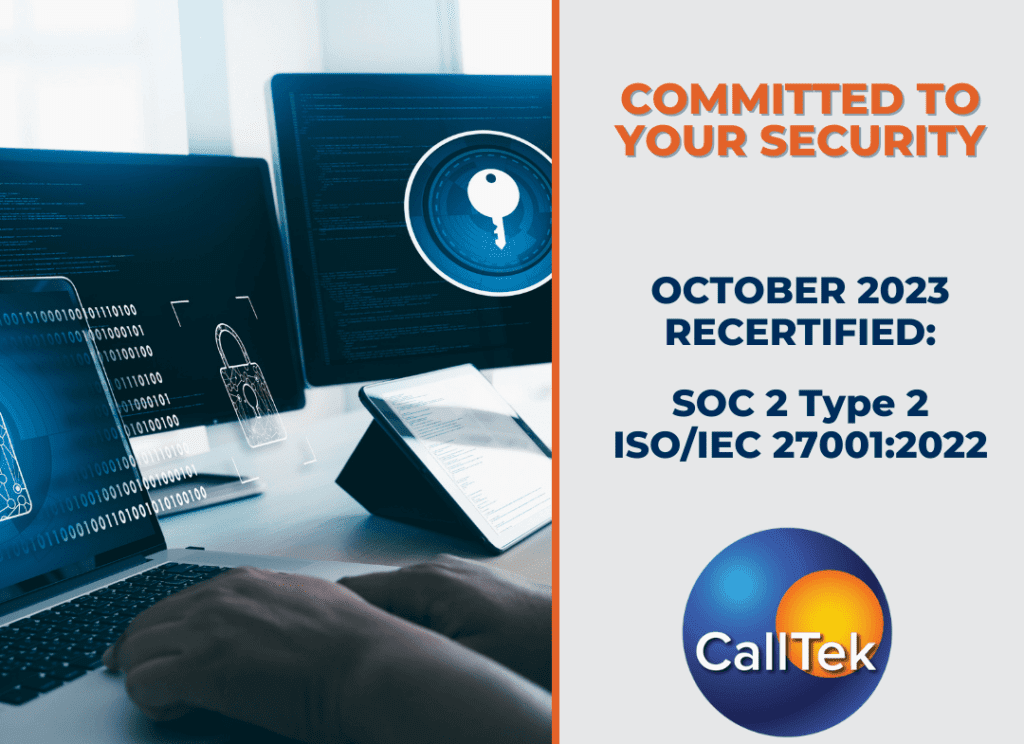 That's why CallTek has obtained SOC 2 certification, which verifies that CallTek follows the best practices for data management and protection. SOC 2 is an audit process that evaluates how well service providers adhere to five trust service principles: security, availability, processing integrity, confidentiality, and privacy.
CallTek's Customer Support Contact Centers and data centers meet the high standards of SOC 2 compliance, and CallTek undergoes regular audits to maintain its certification and other accreditations such as ISO 27001:2022 and PCI.
CallTek also has robust business continuity systems that can help your business survive any cyber-attack or disaster. With CallTek's Super-Loop and toll-free rerouting, you can ensure that your customer support operations will always be online and accessible.